VC MET WITH HEAD OF INSTITUTES FACULTY AND SENIOR OFFICERS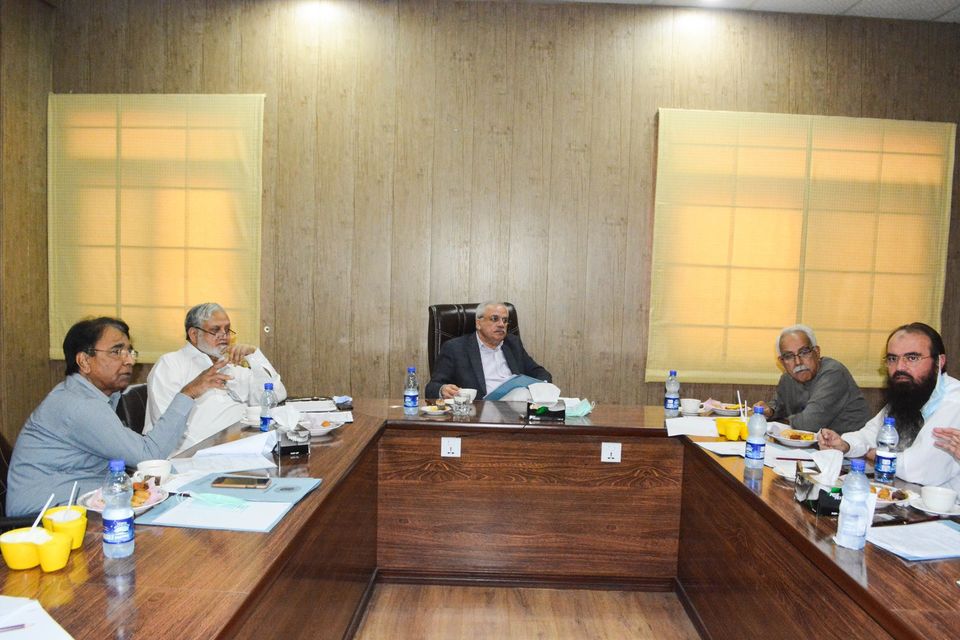 Prof. Dr. Nazir Ashraf Laghari, Vice Chancellor, Isra University during his visit to Islamabad Campus presided a meeting with the Heads and Senior Faculty Members of Institute of Rehabilitation Sciences, Pakistan Institute of Rehabilitation Sciences, SEAS and Senior Officers of the Islamabad Campus on Friday the 9th October, 2020

The Vice Chancellor discussed the performance of various departments and students in take in the different programs offered at the campus. He desired that all heads should set specific goals and vision with objective to move the university upward.

The Vice Chancellor desired to review the existing programs and explore the possibility to launch new market oriented programs for which university will extend all possible help.

Dr. Nazir Ashraf Laghari also instructed the officers of the campus to work hard and facilitate the employees and students within prescribed rules and regulations of the Isra University. He emphasized that everyone working in the campus must own the University for its betterment.

The Pro-Vice Chancellors, Principal, HoDs, Professors, Executive Director, Additional Registrar and senior officers of the Islamabad Campus attended the meeting.
burst_total_pageviews_count:

10