Ideas for Programming and Circuit Design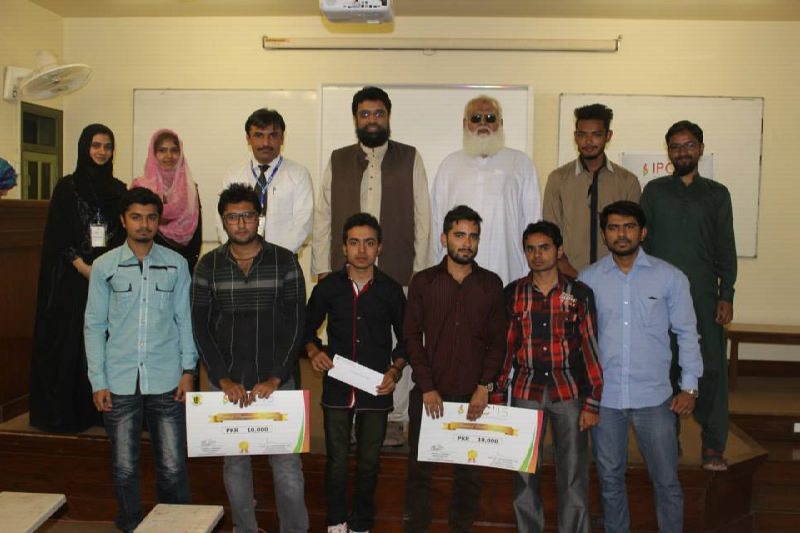 The Department of Computer Science, Isra University organized an event IPC'15 "Ideas for Programming and Circuit Design 2015" on 14th April 2015. The event was comprised of three competitions including on the spot programming competiton, poster competition and circuit design competiton. Almost 70 students from Faculty of Engineering Science and Technology participated in these competitons. The event was aimed to give platefarm to students to show and exhibit their skills and to establish their worth in the highly competative environment of current era.
The poster "Wireless Weather Monitoring System" of Faraz Ahmed Khan, Rizwan Ansari and Muhammad Danish was winner of poster competition.
The Virtual Speakers group comprised of Muqalid Abbas, Muhammad Ali Jamani, and Aamir was winner of on the spot competition.
The circuit design competition winners were Razi Ahmed Qazi and Saddam Hussain. Pro Vice Chancellor Engineering and Management Sciences Prof. Dr. Hameedullah Kazi distributed the prizes and certificates among winners and organization committee. He appreciated the IPC'15 organizers.
Access Token not set. You can generate Access Tokens for your Page or Profile on fb.srizon.com. After generating the access token, insert it on the backend
burst_total_pageviews_count:

4