GK BuddyPress Gallery is used to display photos from rtMedia plugin with the status and (optional) author name and read more link:

Configuration of this widget is easy and shouldn't be troublesome.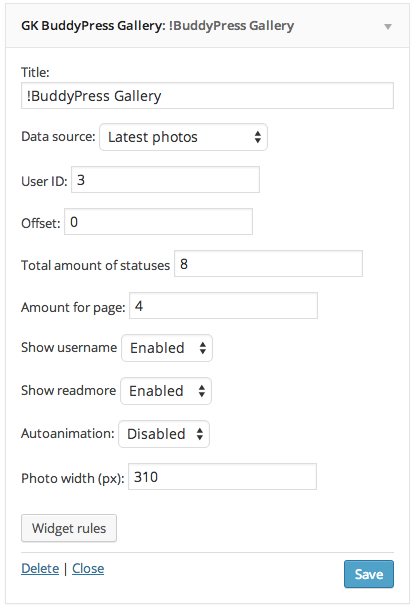 By default, widget displays latest photos from all users. When you specify User ID option and select specific user photos as a data source, only photos from specified user will be displayed.
Offset option allows to select second, third, fourth etc. status from the feeds.
Next options are used to specify amount of displayed photos with statuses, show/hide username, readmore button and toggle the widget animation.
Last option is used to specify the single photo width.