PEC CPD Workshop on "MATLAB/Simulink & its Usages in Electrical Engineering"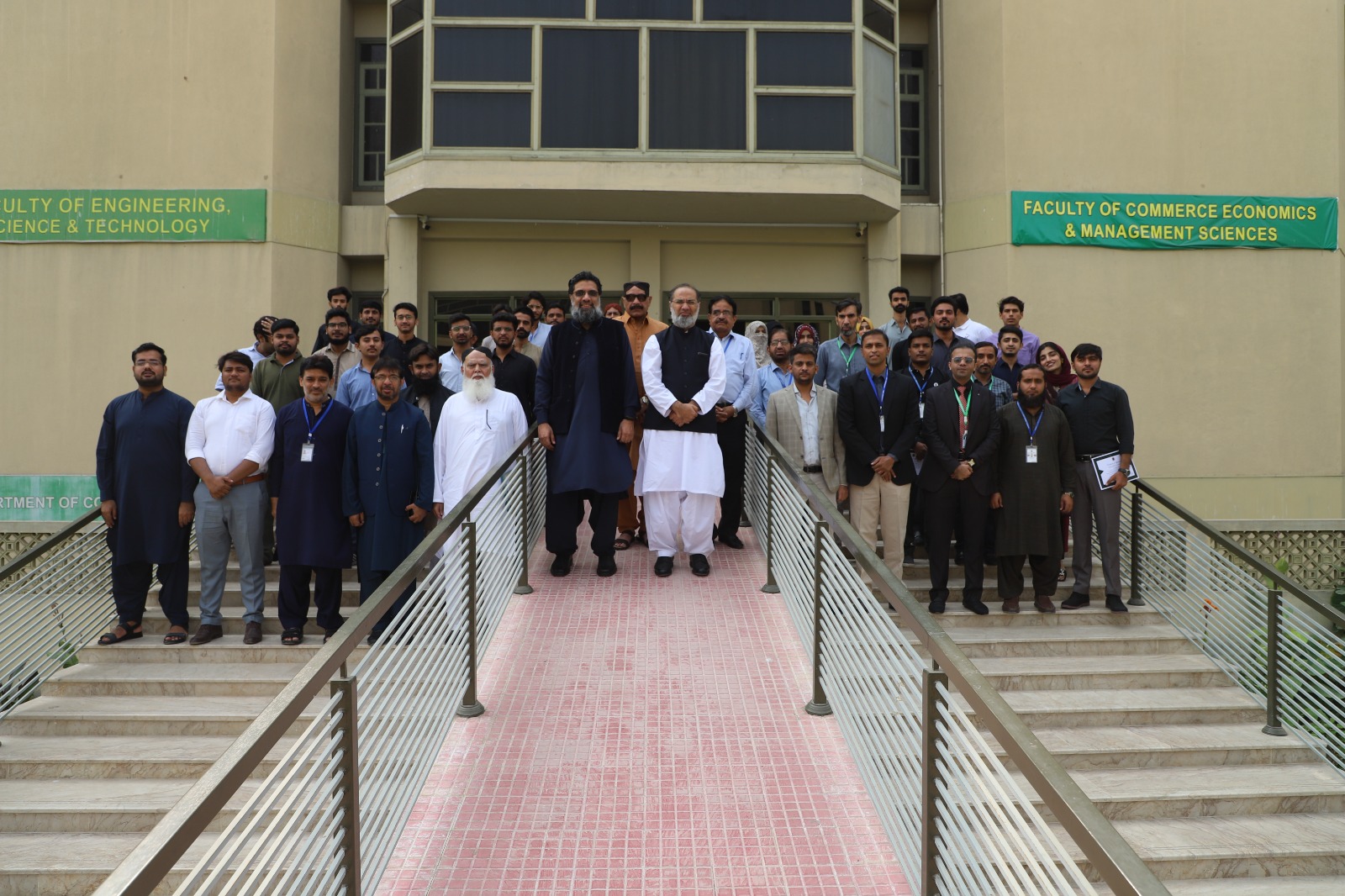 Isra University in collaboration with Pakistan Engineering Council (PEC) organized a 01-Day PEC Continuing Professional Development Program (CPD) Workshop on "MATLAB/Simulink & its Usages in Electrical Engineering", on Tuesday, 07 November 2023 at the Faculty of Engineering, Science & Technology. Prof. Dr. Ahmed Waliullah Kazi, Vice Chancellor, Isra University, along with Prof. Dr. Hameedullah Kazi, Former Chancellor, Isra University, also graced the occasion. Engr. Soban Javed, Assistant Registrar, PEC, was also present on the occasion. The Resource Person of the Workshop was Engr. Shoaib Dayo, Senior Lecturer, Department of Electrical Engineering. The students of the departments of Electrical Engineering, Civil Engineering, Mechanical Engineering and Computer Sciences participated. In total around 50+ students were part of the Workshop.
Prof. Dr. Ahmed Waliullah Kazi gave the welcome Address in which he welcomed the participants and stressed the need for organizing these academic learning sessions as the Continuing Professional Development is a continuous process of learning whatever the stage of professional life be. "Enhance your skills, foster collaboration, and stay updated in your respective field. Engage, share, and learn from one another. Let's make this workshop a catalyst for professional growth and innovation", said the Vice Chancellor. This was followed by an address by Engr. Soban Javed who thanked Isra University in particular the organizers for inviting him to be part of the event and expressed his desire to continue the partnership with Isra University regarding the CPD activities.
Prof. Dr. Hameedullah Kazi, in his remarks shared the significance of CPD points for an Engineer and its importance. He also shared that Isra University in the year 2016 started these CPD related activities and he was all praise for successfully organizing of this event. Engr. Shoaib Dayo while sharing his views thanked Isra University authorities and PEC in honoring him with bring the resource person. Both the PEC representative and resource person were decorated with Sindhi Ajrak and Topi by the Vice Chancellor and Former Chancellor.
Later, a detailed session on "MATLAB/Simulink & its Usages in Electrical Engineering" was conducted by the resource person. His workshop focused on MATLAB/Simulink being a versatile software package extensively utilized in electrical engineering for diverse applications. In the realm of electrical systems, it serves as a paramount tool for modeling, simulation, and analysis. Engineers employ MATLAB/Simulink to create intricate mathematical models that emulate the behavior of electrical components, from circuits and motors to power systems.
In the end certificates were distributed in the closing ceremony among the participants. This PEC CPD Workshop was the 2nd of the 4 PEC CPD Seminars that Isra University and PEC jointly will organize in the year 2023. Isra University is approved Professional Engineering Body (PEB) with registration number as license number PEB-S-ISRAHS-0112.
burst_total_pageviews_count:

55